Fishing Experience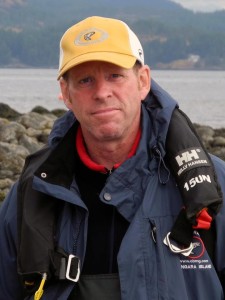 Pleased to meet you!  I'm Dwayne Mustard, steelhead angler and your fishing experience guide.
 I was born and raised on the flatlands of Manitoba where I grew up fishing walleye and pike for the sheer joy of it. I can't remember many days that I didn't at least think about fishing when I was a kid!  And it wasn't until I moved to Vancouver Island and discovered steelhead fishing that I decided to forge a career in the sport fishing industry. I landed a summer job working for the Oak Bay Marine Group in Haida Gwaii. Almost 20 years later I still spend my summers working for the Oak Bay Marine Group as Head Fishing Guide at the world-famous Painter's Lodge in Campbell River. In the winter my passions always turn to steelhead fishing and the excitement that comes from exploring the misty river valleys of Vancouver Island. Screaming reels and  jumping fish always bring a smile to my face, and there is nothing better than bringing that same smile to the faces of others. Come and join me.  I'd love to share this passion with you!
In the end the lure for me is all about "The Fishing Experience".
Dwayne Mustard, Head Guide and Owner,
The Fishing Experience with the Rambling Fisherman
You can Contact me here:
Contact: