2016's fishing season started out with a bang as winter run Steelhead returned to Vancouver Island in numbers. Both the Stamp River and the Cowichan River experienced large returns of big fish from early January until the end of March. Add in a couple of Brown and Rainbow Trout for fun and every time out on the river was a fish filled adventure.
As the weather began to warm and the days got longer, our attention turned specifically to trout and the great dry fly fishing on the Cowichan River. Mayfly and caddis hatches were thick and the hungry trout were feasting on top water bugs. A dead drifted elk hair caddis would not be ignored for long!
I even got a chance to bend over some of my vintage split cane and fibreglass rods. There is nothing better than bringing old tackle back to life and using it for what it was intended.  This old guy caught his first fish in who knows how many years….
As spring rolled into summer I was once again back at Painter's Lodge and the famed saltwater fishery of the Campbell River area. The name of the game here is Chinook Salmon and this season's fishing did not disappoint. Right from the beginning of May the bite was on and the Kings were ferocious. Tide after tide saw healthy big Chinook being hauled into the boat…there is absolutely nothing better for a summertime barbecue.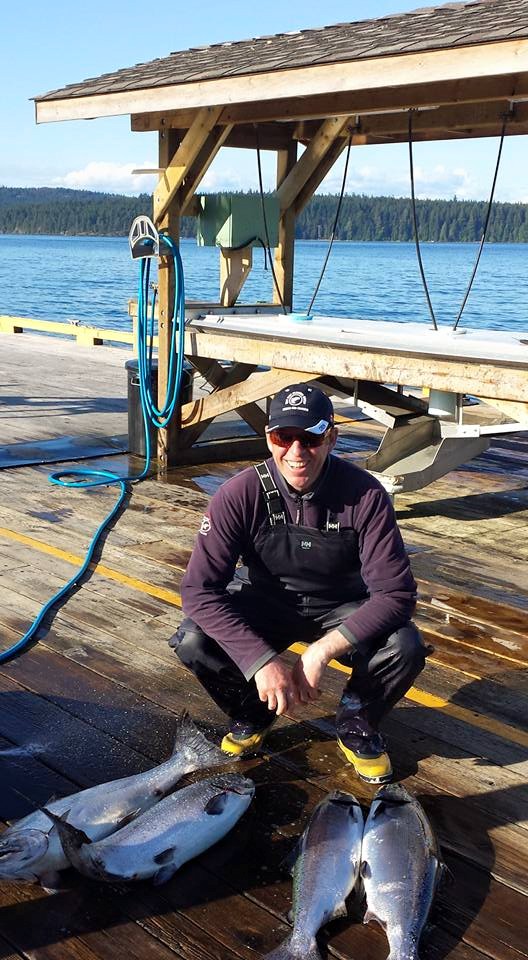 Of course the highlight of the summer season is the world famous Tyee Pool. Fishing for thirty pound fish out of a rowboat with twenty pound tackle may not be the most effective way to land a big Chinook but it certainly gets your heart pounding when it happens. There is just something about searching for that big fish with vintage gear as the sun sets behind the mountains. I have to admit that there is no other place that I would rather be on a warm August night.
As summer turned to fall I once again turned my attention to freshwater. September sees a nice run of Chinook and Coho Salmon and the Fall rains came just in time to give us enough water to fish the Stamp river.
By the time that October slid into November, it was time once again to hit the Cowichan River for its late season Coho run. These fish were big and healthy this year, the only problem was getting your lures past the huge run of Cham Salmon that also arrived in late October.
As 2016 draws to a close, I am off to Barbados for some much needed R and R! When I return for Christmas the Vancouver Island Winter Steelhead season will be just starting to pick up steam.
I hope you had a wonderful year of fishing in 2016, I look forward to some great fishing adventures in 2017. Maybe I will see you there!
-Dwayne
Category: Uncategorized