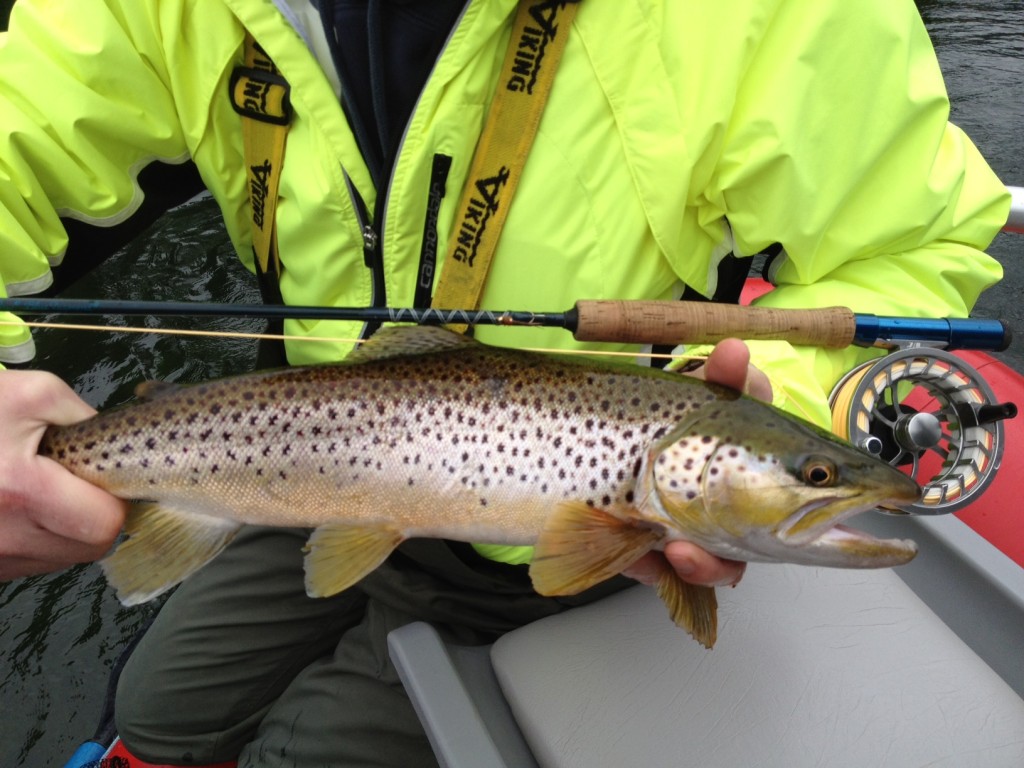 The last week has been an excellent start to the Fly Fishing season on the Cowichan River.  We have been focusing mainly on the Upper Cowichan river for brown trout and rainbows and there has been a large mayfly and stonefly hatch around noon everyday.  Resulting in lots of rainbows and browns taking our dry fly's.  The rainbows are everywhere, the brown trout are actively feeding near the banks and can also be found in deeper water (if you can get through all the bows).  The fly's of choice are brown mayfly's, stone fly nymph's and minnow patterns as there are a lot of fry in the slower moving water.  As we drift lower in the Upper river we encounter more and more Steelhead kelts, which aren't what we are targeting but they actively take our fly's making for quite the fight.
There are two drifts I can offer my guests on the Cowichan river:
1. Mostly dry fly fishing with some wet fly fishing the upper 1/3rd of the Upper Cowichan River.
2. Wet fly fishing with some dry fly fishing the entire length of the Upper Cowichan river.
I have days available in May for $295/day for 2 anglers, which will be excellent fly fishing for Browns, Rainbows, Cutties and a few Steelhead. 
Category: BC, cowichan river, fishing, fishing report, steelhead